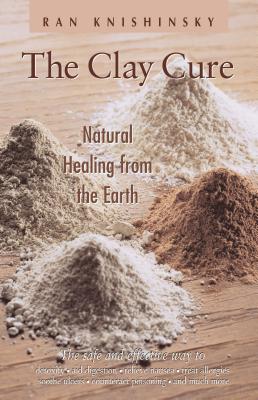 The Clay Cure
Natural Healing from the Earth
Paperback

* Individual store prices may vary.
Description
Complete information on this natural and gentle dietary supplement that is effective in treating a wide range of illnesses.

Contains complete, up-to-date information on choosing the appropriate clay and how to use it for specific ailments.

Discusses the science and history of clay ingestion and its nutritional value.

Resource section includes information on where to buy clay supplements and health products.

An exceptional source of minerals, clay has been ingested as a nutritional supplement and detoxifier throughout the world for thousands of years. This book reveals the benefits of that ancient wisdom and the use of clay powders, capsules, or liquid gels to address numerous problems.

Naturally absorbent and extremely gentle on the system, clay can treat ailments affecting digestion, circulation, menstruation, and the liver, skin, and prostate. Clay also remedies symptoms of arthritis, chronic fatigue syndrome, gum diseases, and migraines. The Clay Cure contains complete and up-to-date information on choosing the appropriate type and form of clay, how and when to take it for your specific complaint, the science and history of ingesting clay, and the value of minerals contained in the many varieties of clay.
Healing Arts Press, 9780892817757, 112pp.
Publication Date: April 1, 1998
About the Author
Ran Knishinsky is a professional health researcher and writer and the founder of NutraConsulting, a consulting firm to the natural products industry. He is the author of The Clay Cure and The Prozac Alternative.

Visit the author's web site at http://www.cactusmedicine.com.