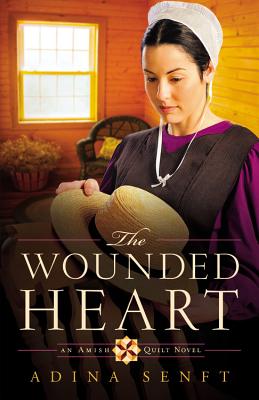 The Wounded Heart (Paperback)
Faithwords, 9780892968541, 308pp.
Publication Date: September 27, 2011
Description
When a business offer turns into something more personal, Amelia is torn between what logic tells her is right, and the desire of her heart. A widow with two small children, Amelia Beiler is struggling to make ends meet. She is running her late husband's business, but it's not what she was raised to do, which is run a home. When she gets an offer for the business from Eli Fischer, she's only too relieved to consider it-especially when it looks like Eli's interest might include more than just the shop. But when she begins to experience strange physical symptoms and is diagnosed with multiple sclerosis, it's difficult not to question God's will. If she pursues the treatment she believes in, she risks going under the bann. But how can she allow Eli to court her when she can't promise him a future? Includes instructions to make the quilt block featured in the novel.
About the Author
Adina Senft grew up in a plain house church and was often asked if she was Amish. (The answer was no.) She holds an MFA in writing popular fiction from Seton Hill University in Pennsylvania, where she is part of the adjunct faculty. Between books, Adina enjoys playing the piano and Celtic harp, making historical costumes, and spoiling her flock of rescued chickens.
Praise For The Wounded Heart…
"With this quaint, gentle read, Senft's promising series is off to a good start and will make a nice alternative for Jerry S. Eicher readers who want to try a new author."
-Library Journal


"This relatable story, which launches Senft's Amish Quilt series, shows that while waiting to see God's plan can be difficult, remembering to put Jesus first, others next and yourself last ("JOY") is necessary."
-Romantic Times

"Senft perfectly captures the Amish setting of the novel, causing me both to long for the simplicity and beauty of the Amish way, but also to ponder with puzzlement some of the decisions made by the Ordnung. Amelia is an endearing character, and there were a few laugh-out-loud moments for me that I wasn't even expecting. Although this is the first book I have read by the author, she has been added to my "must read" list. If you are a fan of Amish fiction, then plan on reading The Wounded Heart soon!"
-Christian Fiction Addiction

"I absolutely loved The Hidden Life! Nothing is as enjoyable as feeling the same way the characters do throughout the story and believing that you are mixed into the same world....The Hidden Life is full of conflict, romance, and drama! Overall I felt Adina captured the Amish way of life with fine detail. Be prepared to become an even bigger fan of Adina's after you read this book and you will be eagerly anticipating the next installment The Tempted Soul just like me!"
-Destination Amish on The Hidden Life
Advertisement