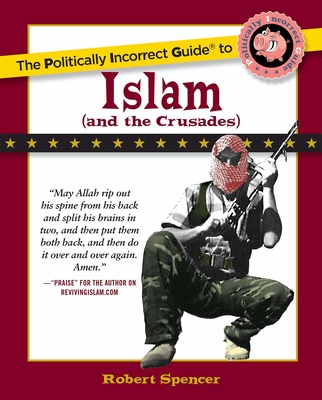 The Politically Incorrect Guide to Islam (and the Crusades) (Politically Incorrect Guides) (Paperback)
Regnery Publishing, 9780895260130, 270pp.
Publication Date: July 1, 2005
Description
Islam expert Robert Spencer reveals Islam's ongoing, unshakable quest for global conquest and why the West today faces the same threat as the Crusaders did--and what we can learn from their experience. A clarion call for the defense of the West before it is too late." -- Ibn Warraq, author "A much-needed antidote to the poisonous propaganda that compromises our current battle against jihadist murder." -- Bruce Thornton, historian "An enormous amount of well-researched material. Throws the ball back into the camp of Arabist historians." -- Walid Phares, terror analyst "Assails, with much erudition, the taboos imposed by the Politically Correct League." -- Bat Ye'or, historian "The courageous Robert Spencer busts myths and tells truths about jihadists that no one else will tell." -- Michelle Malkin, bestselling author and columnist.
About the Author
Robert Spencer is the director of Jihad Watch and an Adjunct Fellow with the Free Congress Foundation. He is the author of four books on Islam, including Islam Unveiled: Disturbing Questions About the World's Fastest Growing Faith (Encounter) and Onward Muslim Soldiers: How Jihad Still Threatens America and the West (Regnery), as well as eight monographs and hundreds of articles. He lives in a Secure, Undisclosed Location.
Advertisement