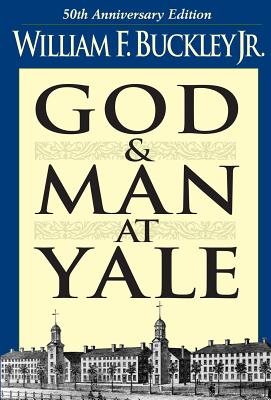 God and Man at Yale (Paperback)
The Superstitions of 'Academic Freedom'
Gateway Editions, 9780895266927, 240pp.
Publication Date: January 1, 1986
Description
"For God, for country, and for Yale... in that order," William F. Buckley Jr. wrote as the dedication of his monumental work--a compendium of knowledge that still resonates within the halls of the Ivy League university that tried to cover up its political and religious bias. Buckley's harsh assessment of his alma mater divulged the reality behind the institution's wholly secular education, even within the religion department and divinity school. Unabashed, one former Yale student details the importance of Christianity and heralds the modern conservative movement in his preeminent tell-all, God and Man at Yale: The Superstitions of "Academic Freedom."

Advertisement