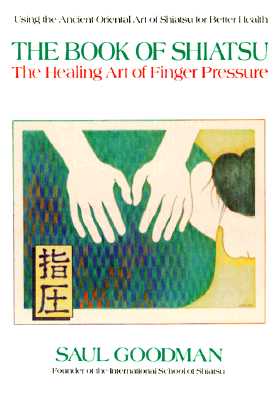 The Book of Shiatsu (Paperback)
The Healing Art of Finger Pressure
Avery Publishing Group, 9780895294548, 232pp.
Publication Date: June 27, 2015
* Individual store prices may vary.
Description
The Book of Shiatsu is an instructional shiatsu book by Saul Goodman. Shiatsu massage, like acupuncture and herbology, is a natural healing therapy which has been used for thousands of years to maintain health and longevity. Successful in relieving physical symptoms and discomforts, shiatsu is an emerging as a valuable tool for increasing awareness of the human body, as well as stimulating effective communication through touch. Shiatsu is available to anyone desiring to strengthen their knowledge of physical health and emotional and mental balance. The Book of Shiatsu is beautifully detailed, with nearly 300 clear photographs and illustrations. The book provides simple step-by-step instructions for whole body shiatsu. It points out important acupuncture points for specific symptoms, and includes exercises for developing sensitivity and touch. The Book of Shiatsu also presents techniques for assessing personal physical condition and methods for improving personal health, including dietary suggestions.
About the Author
Saul Goodman is the founder and former director of the International School of Shiatsu. He has been practicing and teaching since 1977, and has inspired many people throughout the world to discover the benefits of practicing shiatsu. He has developed Shin Tai, an evolved form of shiatsu, from years of working with the body, and discovering the relationship between the body resonance and the flow of life force. Saul has developed a unique way to reestablish the proper spatial relationship of the body by activating the client's own inner force. Saul's books include Shiatsu Shin Tai and Light Body Activation, which offers dialogue and practices for integrating the vibrational shifts taking place in the current stages of evolution. Future publications include books on hara treatment and chakra healing.
or
Not Currently Available for Direct Purchase