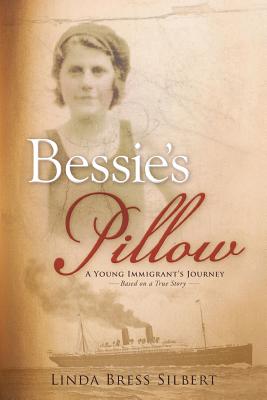 Bessie's Pillow
Educational Edition
Paperback

* Individual store prices may vary.
Description
May this pillow bring you peace. So reads the pillow entrusted, in 1906, to 18-year-old Boshka Markman as she prepares to board a train in Vilna, Lithuania. One of hundreds of thousands of Jewish immigrants who will leave Europe to escape persecution, she travels to America alone. This is not just a story about a pillow, however. A masterful blending of history and life in the early 20th century as seen through one woman's eyes, it is also a story of resilience-one that reminds us that no matter when or from where we came to America, we are not so different. This is not only Bessie's story-it is ours. Based on the true story of Bessie Markman Dreizen, this story crosses genres like few others, offering a glimpse of what it was like for the thousands who came to America between 1880 and 1920 and a front-row view through a child's eyes at the persecutions endured by the Jews of the Pale of Settlement at the hands of the Russian Czar. Included in this edition of the book is a section called "Bessie's America," excerpts from its more robust counterpart at www.bessiespillow.com, where the reader is immersed in a multimedia experience of the New York and America Bessie knew. A full understanding of Bessie and her contemporaries is assisted by also understanding what life was like. Bessie's America focuses on food, music, culture and events mentioned in the text and occurring during the period in which the book is set, making this edition a wonderful medium for educators teaching 20th century American history. Having said that, this book's greatest gift is education not only of the mind...but of the heart. As Bessie says in the prologue, no matter what challenges we may face, "Happiness will come again.
Strong Learning Publications, 9780895442017, 288pp.
Publication Date: May 24, 2013
About the Author
Daughter of Ann Dreizen Bress and granddaughter of Bessie Markman Dreizen, Linda Silbert was born and raised in New Rochelle, New York. When she was 11 years old, her family moved a few miles north to Eastchester. Linda and her husband Al, both of whom have doctorates in education, are the owners of Strong Learning, Inc., a well-known tutoring company in the New York area. They are the award-winning authors of a variety of educational books and games, including Why Bad Grades Happen to Good Kids and its soon-to-be-released companion book, Why Bad Grades Happen to Good Teachers. Bessie's Pillow is Linda's first novel.