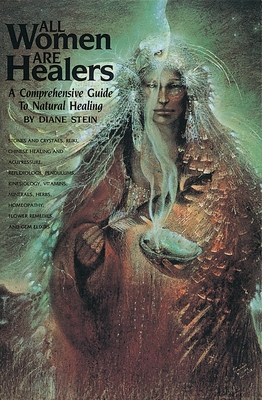 All Women Are Healers: A Comprehensive Guide to Natural Healing (Paperback)
A Comprehensive Guide to Natural Healing
Crossing Press, 9780895944092, 304pp.
Publication Date: April 1, 1990
Description
-By the study, experimentation and practice of natural healing, women are changing and charting the future of health care. Despite heavy resistance or lack of recognition from patriarchal medicine, they are nevertheless making positive changes that will continue and increase. Women's emphasis on one-to-one work practiced in mutual agreement and participation is very different from mechanized and big-money medicine, and has results and successes far beyond expectations. The emphasis on self-healing returns health care to the consumer, to women's lives and bodies, for the first time in centuries. The medical system cannot control a movement held in the hands of women, though it may try. Women are taking control again of healing, our daughter-right, for the first time since the matriarchies and the Inquisition.---from the Introduction.
About the Author
DIANE STEIN is a popular and acclaimed healer and the best-selling author of Essential Reiki and 25 other books in the fields of metaphysical healing, women's spirituality, and alternative health. She lives and teaches in Florida. THE AUTHOR SCOOP Read any good books lately?My favorite reading is science fiction, there are new good books coming out every day. Look at Sharon Shinn, Tamora Pierce, Ann Bishop, and so many more talented women fiction writers. If you had to boil your book's message down to one sentence, what would it be?Serve the Light, trust the Light, make a difference in the world with who you are and what you do. What are you working on now?I prefer to keep future books a secret until they are finished. No one will know until the manuscript is mailed in. Do you eat your vegetables?I have been a vegetarian since 1983. I do eat my vegetables. If you had a superpower, what would it be?Wonder Woman, of course. How long did it take you to write this book?I have been working with herbs for over 35 years, so you could say it took that long to write it.
Advertisement