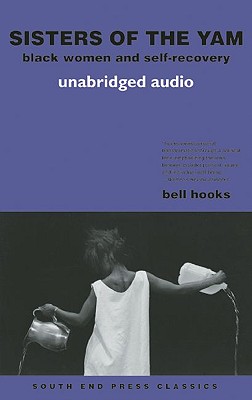 Sisters of the Yam (Audio Edition) (Compact Disc)
Black Women and Self-Recovery
South End Press, 9780896087897
Publication Date: August 12, 2014
* Individual store prices may vary.
Description
"A wonderful book, filled with hooks's love and encouragement."--Alice Walker
"Sisters of the Yam: Black Women and Self-Recovery" was the first nonfiction book to address the emotional needs of black women from a political perspective. With its watershed publication, bell hooks reminded us that those at the frontlines in battles against racism and sexism must take time to suture the wounds caused by oppression even as they continue to struggle. Although self-help and affirmation books have exploded as a genre, fourteen years later "Sisters of the Yam" remains one of the few books to theorize care of the self as an integral part of the fight for social justice. Purposely engaging the openings made possible through the sharing of personal stories--her own and others'--hooks also critically interrogates many aspects of contemporary black female experience. With a holistic view of recovery that encompasses friendship, employment, parenting, romantic love, physical health, and spirituality, hooks argues that developing strategies for self-care and communities of love and resistance can help us repair the personal and collective damage exacted by oppression.
For those new to this classic as well as those who will be delighted to return to it, this audio edition of "Sisters of the Yam" makes the work accessible to an even wider audience. An important addition for libraries, activist organizations, book clubs, and personal stereos, "Sisters of the Yam" remains a vital resource for anyone who seeks to better understand the many dimensions of black women's struggle for justice.
About the Author
One of the leading public intellectuals of her generation, bell hooks has authored over 20 books, including several classics in African-American and Women's Studies. Known mainly as a feminist thinker, hooks addresses a broad range of issues related to gender, race, teaching, and media.