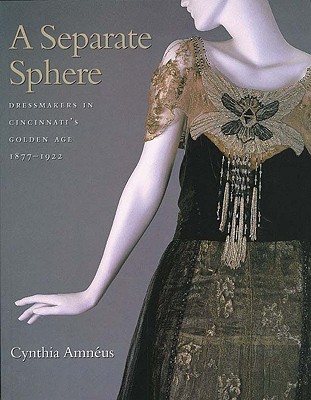 A Seperate Sphere (Hardcover)
Dressmakers in Cincinatti's Golen Age, 1877-1922 (Costume Society of America)
Texas Tech University Press, 9780896725072, 216pp.
Publication Date: September 15, 2003
* Individual store prices may vary.
Description
Dressmaking, considered a natural extension of women's proper work in the home, was a common and lucrative employment for women in the nineteenth and early twentieth centuries. It afforded creative expression, prestige in the community, and even the possibility of financial independence. Yet as entrepreneurs, dressmakers faced unique business pressures, and with the advent of department stores and widespread mass production of women's clothing, most were forced out of business. Coinciding with the exhibition Cynthia Amneus organized for the Cincinnati Art Museum, this work examines the nineteenth-century ideology of women's separate sphere, the early feminist movement, women in the workplace, and dressmakers as artisans and professionals. More than 140 stunning custom-made garments, historical photographs, and dressmakers' labels document the superb artistic and technical skill of the women who produced fashionable dress in Cincinnati from 1877 to 1922. Bracketing Amneus's incisive study are essays by Anne Bissonnette on the eccentric tea gown, Marla Miller on the pitfalls of researching women's cultural work, and Shirley Teresa Wajda on the dressmakers' wealthy clientele. In all, A Separate Sphere offers a careful look into the lives of women struggling with ideological boundaries. Chronicling choices made by and imposed on both working-class women and their affluent counterparts, it reveals how these women managed to enhance their prescribed sphere for themselves and for the community at large. Anne Bissonnette is costume curator at Kent State University Museum. Her most recent exhibition is The Hours of the Woman of Leisure. Marla Miller teaches history at the University ofMassachusetts, Amherst. Her book on craftswomen in rural New England, 1740-1820, is forthcoming from the University of Massachusetts Press. Shirley Teresa Wajda teaches history and American studies at Kent State University. Her book "Social Currency: Commercial Portrait Photography and the Fashioning of an American Middle Class, 1839-1889" is forthcoming from Temple University Press.
or
Not Currently Available for Direct Purchase