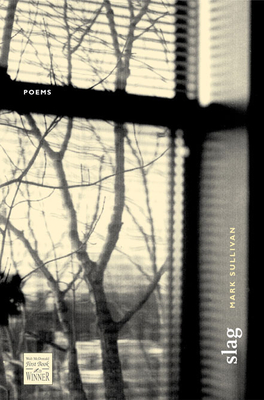 Slag (Walt McDonald First-Book Series in Poetry) (Hardcover)
Texas Tech University Press, 9780896725478, 74pp.
Publication Date: April 15, 2005
* Individual store prices may vary.
Description
"Poignant poems about moments of grace, light beaming through darkness, and beauty found in unexpected places. Sullivan employs a consistently investigative approach that immediately draws readers in. His curiosity and humility are disarming, and readers will willingly follow his path of discovery, without fear of getting lost, becoming overpowered, or feeling emotionally spent. Sullivan's deftly written poems have a wonderful and appealing balance of emotion and intellect. Lyrical, elegant, and polished, his poetry resonates with distinctive imagery and music. . . . A strong new poetic voice whose poems add a little more light to the world." --Booklist The poems in Slag begin with everyday experiences--a glance at a construction site or the boredom of waiting for a bus--and then use such unpromising events to explore what Mexican poet Octavio Paz once called "the dark, forgotten miracle of being alive." Whether meditating on New York's diamond district or the death of the last person to have known Van Gogh, Mark Sullivan's lyric consciousness expands from initial points of contact to ever-broadening associations. The result is an evocative, reflective poetry that recognizes in the slow advance of the loris across its Bronx Zoo cage what it means "to love the world or to fear / it." Sullivan pays special attention to animals and the natural world, to the visual arts, and to the relentless stimulation of the nation's largest city, his free verse creating a lucid language where slam dunks and Zeno's paradoxes coexist, where the stillness of a snail discovered in a package of spinach reveals "the process that makes the world." "The poetry of Mark Sullivan slows time down, sees the world calmly, clearly, as a whole with a precise and tender attention that strives to do justice to the complex mysteries of existence. In this it is a classical poetry for our time: wise, humane, objective, deeply felt, paying homage to the wonder and sorrow of our world." --Louis Asekoff, author of North Star From "Slag" What are stones but the slowest of clocks, half-lives ticking down every millennium or so, subatomic gears meshing like ocean liners.
About the Author
Mark Sullivan, a recipient of a Discovery / The Nation Prize and the Nelson Bentley Award, was born in Willmar, Minnesota, and grew up in eastern Massachusetts. His poetry and criticism have appeared in Indiana Review, Mid-American Review, Orion, and The Southern Review, among other publications. He lives with his wife in New York City."
or
Not Currently Available for Direct Purchase