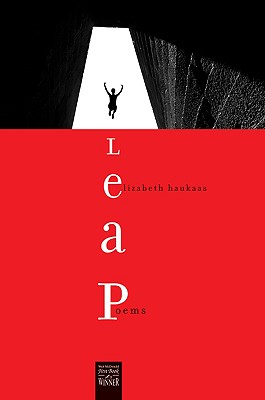 Leap (Walt McDonald First-Book Series in Poetry) (Hardcover)
Texas Tech University Press, 9780896726475, 90pp.
Publication Date: February 1, 2009
* Individual store prices may vary.
Description
Leap is a book about not looking away. These poems focus on the hard subjects: a child's life-threatening illness, a mother's struggle with the serious illnesses of all her children, the ends of marriages, the deaths of lovers, the slow demise of parents, one's own mortality, humanity's physical and emotional frailties. But the poems in Leap are not grim. They resonate with life and survival, with richness of rhythm and language. They reach backward to embrace Primo Levi, Poe, and Berryman, and forward to anticipate a generation yet unborn. There is a keen eye observing the living and a keen ear moving these poems along to their surprising last lines. At once narrative and lyric, they express the voice and experience of a poet who has lived fully--and is now fully engaging the tools of her craft.
About the Author
Elizabeth Haukaas, a former architect, now works in corporate communications for a financial services firm and lives in New York City. Her poems have appeared in the New England Review, North American Review, Crab Orchard Review, New Millennium Writings, Agenda, Tigertail, Tulane Review, and the William and Mary Review.