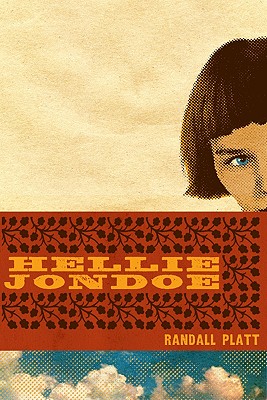 Hellie Jondoe
Paperback

* Individual store prices may vary.
Description
A heart of steel can't be stolen--unless the thief is Hellie Jondoe. It's 1918. A war of nations is ending and a worldwide flu epidemic just heating up, but to thirteen-year-old Hellie, the only battle that counts is her own survival. An orphan by four, a beggar by six, Hellie--as apprentice pickpocket to her brother Harry--is now "the best dang cannon of moveable property between Satan's Circus and Hell's Kitchen." She's as tough as she is resourceful . . . on her own turf. But after a gang shootout coerces Hellie to head west on an orphan train, her plans to jump track are quickly derailed. Landing in the Hidden Hills, a ranch outside Pendleton, Oregon, Hellie meets her match in the domineering Scholastica Gorence, an elderly ranch woman to whom she is indentured for three years. To make matters worse, Hellie becomes the unwilling caretaker of Lizzie, a nearly blind girl, and Joey, a crippled toddler. The last thing Hellie wants is a family, but she is strapped with one now. There's a time to cut and run, a time to stay and fight. Choosing which is right takes savvy, guts, and heart . . . all compelling Hellie to dig down deep.
Texas Tech University Press, 9780896726635, 216pp.
Publication Date: November 1, 2009
About the Author
Randall Platt writes fiction for adults and young adults and those who don t own up to being either. A lifelong resident of the Pacific Northwest, she is the author of the Fe-As-Ko series of humorous westerns for adults as well as award-winning novels for younger readers. She lives outside Seattle, Washington."