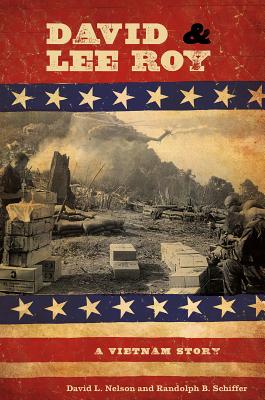 David & Lee Roy: A Vietnam Story (Hardcover)
A Vietnam Story
Texas Tech University Press, 9780896726949, 288pp.
Publication Date: September 15, 2011
* Individual store prices may vary.
or
Not Currently Available for Direct Purchase
Description
They were little more than boys in the turbulent 1960s when Lee Roy Herron and his high school buddy, David Nelson, signed up for Marine Corps officer training. Decisions during college took the pair in different directionsLee Roy to the infantry, language school, and the cauldron of Vietnam, David to law school, the JAG office, and eventually to Okinawa. When Lt. Lee Roy Herron was killed on the front lines in February 1969, only two months into his tour of duty, Nelson mourned the tragic loss. Haunted for years afterward, he questioned his own choices, his relative safety, and his backstage role in the conflict while his friend paid the ultimate price. A chance encounter with a retired officer in 1997 spurred Nelson to delve more deeply into Lee Roy's death. What really happened that day on the hillside above A Shau Valley on the Laotian border? A quest to understand his old friend's experience and sacrifice led Nelson to military archives, to the homes of friends and family back in West Texas, and even to battle sites in Vietnam. What he learned caused him to rethink the nature of fate, friendship, and heroismand touches lives even today. The final chapter in Nelson's journey to honor his fallen friend, David and Lee Roy will resonate with Vietnam veterans, their families, and survivors of any war who carry the memory with them.
About the Author
David L. Nelson, a graduate of Texas Tech University who holds the J.D. from Southern Methodist University, spent three years as an officer in the U.S. Marine Corps, attaining the rank of captain. He currently works as a tax consultant for major nonprofit organizations in Texas, and lives with his family in Houston.Randolph B. Schiffer graduated from Yale College in 1969, fought with the 1st Marine Division in Vietnam, and returned to become a physician. He currently hunts extensively in Northern Michigan, manages investments in Santa Fe, and writes fiction in both places.
Advertisement