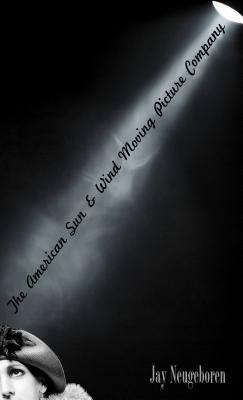 The American Sun & Wind Moving Picture Company (Hardcover)
Texas Tech University Press, 9780896727793, 176pp.
Publication Date: March 1, 2013
* Individual store prices may vary.
Description
"The American Sun & Wind Moving Picture Company" is an enchanting tale set in the silent film era. Beginning in 1915, in Fort Lee, New Jersey, where a Jewish family makes one and two reel silent films, the novel is composed of six chapters, each a discrete silent film in itself.
Joey, the too-beautiful-to-be-a-boy son of moviemaker, Simon, and his actress wife, Hannah, imagines stories that his uncle's camera turns into scenes for their movies. Witness to and participant in the rapid technological advances in film, from the movies his family makes, to the advent of the talkies, Joey is cast in both male and female roles, onstage and off. When the woman Joey loves murders her abusive husband and sends Joey from his New Jersey family disguised as the mother of her own children, he embarks on a cross-country journey of adventure and hardship, crossing paths with the likes of D. W. Griffith, Lillian Gish, Mary Pickford, and Roxy Rothafel. Finally, reunited on the opposite coast with his uncle, and with the woman he has never stopped loving, Joey's wild journey and life arrive at a moment as unpredictable as it is magical.
In an outrageously original tale worthy of a studio whose moguls might have been Kafka, Garcia Marquez, and Isaac Bashevis Singer, reality and illusion merge and separate, leaving the audience spellbound even after the final curtain falls.
About the Author
Jay Neugeboren is the author of nineteen books, including two prize-winning novels (The Stolen Jew, Before My Life Began), two award-winning books of nonfiction (Imagining Robert, Transforming Madness), and four collections of award-winning stories. His stories have appeared in The Atlantic, Esquire, Virginia Quarterly Review, Best American Short Stories, The O. Henry Prize Stories, and Penguin Modern Stories. His most recent novel is The Other Side of the World. He lives in New York City. www.jayneugeboren.com"
or
Not Currently Available for Direct Purchase