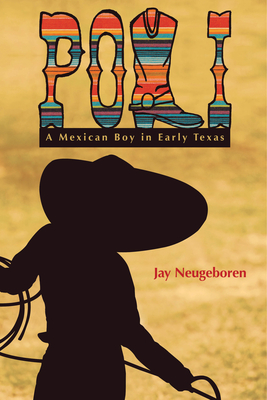 Poli (Paperback)
A Mexican Boy in Early Texas
Texas Tech University Press, 9780896729056, 144pp.
Publication Date: December 1, 2014
* Individual store prices may vary.
Description
In 1839, Jos Policarpo Rodriguez came north with his father from Zaragosa, Mexico, to the Republic of Texas. Poli was ten years old when he arrived in Texas, and he and his father settled in the Hill Country near San Antonio. Poli grew up with Comanches, surveyed territory for the Republic of Texas and the United States Army, fought against warring Indians, and mapped settlements for nineteenth-century German settlers in Texas. He was the first non-Indian to discover the Big Bend Country and Cascades Caverns, and during the Mexican-American War and the Civil War, he was Captain of the San Antonio Home Guard. Caught between the three main elements that made up early Texas--Mexicans, Indians, and Anglos--he struggled to decide where his true loyalties lay, and his decisions showed a kind of courage that was rare in those days. . .and is still rare today.
About the Author
Jay Neugeboren is the author of 21 books, including two prize winning novels, two prize-winning non-fiction books, and four collections of award-winning stories. His most recent novel is "The American Sun & Wind Moving Picture Company" (TTUP, 2013). His stories have appeared in "The Atlantic, Esquire, Virginia Quarterly Review, Best American Short Stories, The O. Henry Prize Stories," and "Penguin Modern Stories." He lives in New York City."