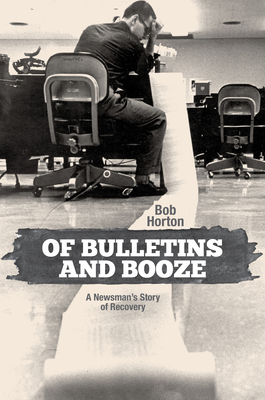 Of Bulletins and Booze (Hardcover)
A Newsman's Story of Recovery
Texas Tech University Press, 9780896729902, 248pp.
Publication Date: March 15, 2017
* Individual store prices may vary.
Description
Bob Horton began his journalism career as a reporter for the Lubbock AvalancheJournal. Innate skill and good fortune took him from a modest Texas farm upbringing to Washington, DC, where he was thrown into the high-pressure world of the wire service, first as a correspondent for the Associated Press, and later for Reuters news agency. The stress was intense, but he found the rush to be intoxicating. From his early days covering the Dallas murder trial of Jack Ruby, through three colorful decades as a newsman, Horton often found himself witnessing history in the making. He covered the Pentagon during the early days of the Vietnam War, was on board a Navy ship in the Mediterranean awaiting Israel's expected attack on Egypt, was witness to the Watergate burglary trial, and attended a Beverly Hills church service with thenPresident-elect Ronald Reagan and his wife Nancy. The success Horton enjoyed as a journalist mostly hid the dark side of his career: a gradual descent into alcoholism. Of Bulletins and Booze candidly recounts the unforgettable moments of Horton's career, as well as more than a few moments he would just as soon forget.