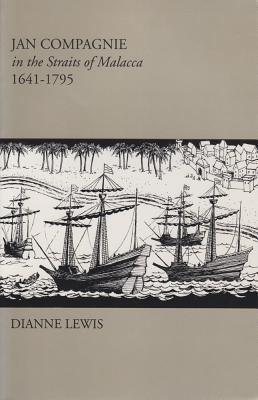 Jan Compagnie In Straits Of Malacca
Mis Sea#96 (Ris - Southeast Asia)
Paperback

* Individual store prices may vary.
Description
In 1500 Malay Malacca was the queen city of the Malay Archipelago, one of the great trade centers of the world. Its rulers, said to be descendents of the ancient line of Srivijaya, dominated the lands east and west of the straits. The Portuguese, unable to compete in the marketplace, captured the town. They were followed a hundred years later by the Dutch who, lured in their turn by Malacca as symbol of the wealth and luxury of the east, were to rule this port city for more than a hundred and fifty years. It proved to be, in many ways, an empty conquest. Portuguese and Dutch governments imposed restrictions on Malacca's trade, driving it to the newer ports in the north and south. Moreover, by the time the Dutch finally secured the town, they had established their own port at Batavia, in Java. Dutch Malacca was, by 1701, "a place of little trade." Why then did the Dutch maintain their occupation of the port? Lewis draws on the extensive correspondence of the Dutch East India Company to examine the role the Dutch played as Malacca's rulers in the eighteenth-century Malay world, arguing that their presence, though generally too weak to secure their own interests, disrupted the traditional political and economic organization of the Malay polities, contributing significantly to the disarray that beset the Malay world at the beginning of the nineteenth century.
Ohio University Press, 9780896801875, 175pp.
Publication Date: June 1, 1995