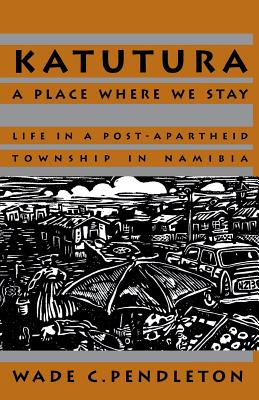 Katutura (Paperback)
A Place Where We Stay
Ohio University Press, 9780896801882, 170pp.
Publication Date: January 1, 1996
* Individual store prices may vary.
Description
Katutura, located in Namibia's major urban center and capital, Windhoek, was a township created by apartheid, and administered in the past by the most rigid machinery of the apartheid era. Namibia became a sovereign state in 1990, and Katutura reflects many of the changes that have taken place. No longer part of a rigidly bounded social system, people in Katutura today have the opportunity to enter and leave as their personal circumstances dictate. Influenced in recent years by significant urban migration and the changing political and economic situation in the new South Africa, as well as a myriad of other factors, this diverse community has held special interest for the author who did fieldwork there for several years prior to 1975. Pendleton's recent visits provide a rich comparison of life in Katutura township during the peak of the apartheid years and in the post-independence period. In his systematic look at urbanization, poverty, stratification, ethnicity, social structure, and social history, he provides a compassionate view of the survivors of the unstable years of apartheid.
or
Not Currently Available for Direct Purchase