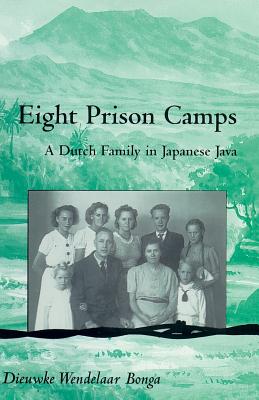 Eight Prison Camps
A Dutch Family in Japanese Java (Ohio RIS Southeast Asia Series #98)
Paperback

* Individual store prices may vary.
Description
Eldest daughter of eight children, the author grew up in Surakarta, Java, in what is now Indonesia. In the months following the bombing of Pearl Harbor, however, Dutch nationals were rounded up by Japanese soldiers and put in internment camps. Her father and brother were sent to separate men's camps, leaving the author, her mother, and the five younger children in the women's camp. In this and later seven other prison camps in central Java, their lives gradually deteriorated from early days of fear and crowding to near starvation, forced labor, beatings, and seeing others disappear or die. On the family's return to Holland after the war, they found a nation recovering from German occupation and largely ignorant of the horror of the Far East experience.
Praise For Eight Prison Camps: A Dutch Family in Japanese Java (Ohio RIS Southeast Asia Series #98)…
"Bonga's writing style is simple and direct and her living tesitmony is uncomplicated by academic jargon, which vastly increases its power. Although brief, her account succeeds marvelously in communicating the emotional and physical trauma that she as a teenage woman and her family went through. … This is not just a good book about Indonesia or Southeast Asia or World War II, it is just a good book."—Paul A. Rodell, Georgia Southern University, Journal of Third World Studies
"Dieuwke Wendelaar Bonga's memoir is important as the testimony of the survivor: it shows us how war is directed against women and children, and it tells the end of Dutch history in Indonesia."—Jean Gelman Taylor, University of New South Wales, The Journal of Asian Studies
Ohio University Press, 9780896801912, 219pp.
Publication Date: May 15, 1996
About the Author
Dieuwke Wendelaar Bonga, who immigrated to Canada in 1952, is a member of the August 15, 1945 Foundation, an organization of survivors of the Japanese prisoner of war camps. Now retired from public service in Ontario, she has written this candid personal account of her experience in the internment camps of Japanese–occupied Java.
or
Not Currently Available for Direct Purchase