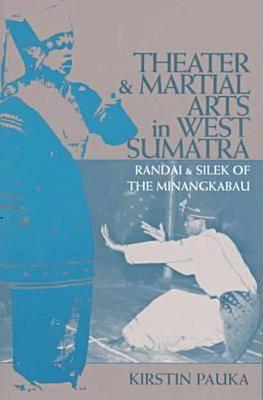 Theater & Martial Arts In West Sumatra
Randai & Silek of the Minangkabau (Ohio RIS Southeast Asia Series #103)
Paperback

* Individual store prices may vary.
Description
Randai, the popular folk theater tradition of the Minangkabau ethnic group in West Sumatra, has evolved to include influences of martial arts, storytelling, and folk songs. Theater and Martial Arts in West Sumatra describes the origin, development, and cultural background of randai and highlights two recent developments: the emergence of female performers and modern staging techniques.

This book also explores the indigenous martial arts form silek, a vital part of randai today. The strong presence of silek is illustrated in the martial focus of the stories that are told through randai, in its movement repertoire, and even in its costumes and musical accompaniment. As Kirstin Pauka shows, randai, firmly rooted in silek and Minangkabau tradition, is an intriguing mirror of the Minangkabau culture.
Ohio University Press, 9780896802056, 288pp.
Publication Date: February 28, 1999
About the Author
Kirstin Pauka is a scholar, performer, percussionist, and martial artist. Currently she is an assistant professor of Asian Theatre at the University of Hawai'i where she also practices Japanese Taiko drumming, and trains in aikido, tae-kwon-do, and silek.