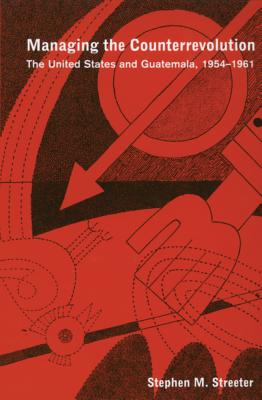 Managing Counterrevolution
The United States & Guatemala, 1954-1961 (Research in International Studies: Latin America #34)
Paperback

* Individual store prices may vary.
Description
The Eisenhower administration's intervention in Guatemala is one of the most closely studied covert operations in the history of the Cold War. Yet we know far more about the 1954 coup itself than its aftermath. This book uses the concept of "counterrevolution" to trace the Eisenhower administration's efforts to restore U.S. hegemony in a nation whose reform governments had antagonized U.S. economic interests and the local elite.
Comparing the Guatemalan case to U.S.-sponsored counterrevolutions in Iran, the Dominican Republic, Brazil, and Chile reveals that Washington's efforts to roll back "communism" in Latin America and elsewhere during the Cold War represented in reality a short-term strategy to protect core American interests from the rising tide of Third World nationalism.
Ohio University Press, 9780896802155, 399pp.
Publication Date: February 28, 2001
or
Not Currently Available for Direct Purchase