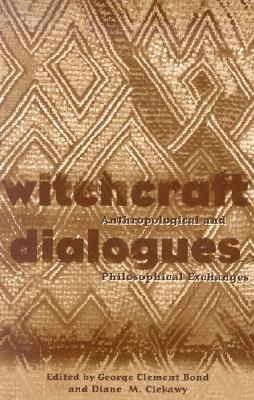 Witchcraft Dialogues
Anthropological and Philosophical Exchanges (Research in International Studies: Africa #76)
Paperback

* Individual store prices may vary.
Description
Witchcraft Dialogues analyzes the complex manner in which human beings construct, experience, and think about the "occult." It brings together anthropologists, philosophers, and sociologists, from diverse social and cultural backgrounds, to engage the metaphysical properties of "witchcraft" and "sorcery" and to explore their manifestations in people's lived experiences.
While many Africanist scholars shun the analysis of "witchcraft" as an appropriate domain of investigation, the experiences, thoughts, activities, and powers that "witchcraft" encompasses have become increasingly the source of interest and debate. Concepts of witchcraft and the phenomena to which they are applied express something fundamental to the human condition and have their equation in the logic of other human practices such as racism and its various crafts. Thus, the focus on "witchcraft" is not just a concern with the occult, but a manifestation of the convergence of interest in mediating and transcending disciplinary domains.
The contributors to this volume embrace the challenge of exploring "witchcraft" as a mode of experiencing and explaining human circumstances as well as confronting the limitations of their own intellectual traditions and paradigms. The range of their explorations takes us in new directions, making use not only of their academic training but also of their personal experiences, to reframe the conceptual terrain of the "occult" and the epistemological orientations of their various academic fields of inquiry.
Ohio University Center for International Stud, 9780896802209, 344pp.
Publication Date: February 15, 2002
or
Not Currently Available for Direct Purchase