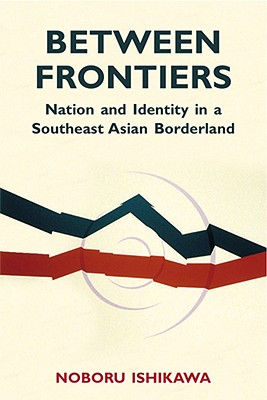 Between Frontiers (Paperback)
Nation and Identity in a Southeast Asian Borderland (Ohio RIS Southeast Asia Series #122)
Ohio University Press, 9780896802735, 275pp.
Publication Date: May 4, 2010
* Individual store prices may vary.
Description
A staple of postwar academic writing, "nationalism" is a contentious and often unanalyzed abstraction. It is generally treated as something "imagined," "fashioned," and "disseminated," as an idea located in the mind, in printed matter, on maps, in symbols such as flags and anthems, and in collective memory. Between Frontiers restores the nation to the social field from which it has been abstracted by looking at how the concept shapes the existence of people in border zones, where they live between nations.

Noboru Ishikawa grounds his discussion of border zones in materials gathered during two years of archival research and fieldwork relating to the boundary that separates Malaysian from Indonesian territory in western Borneo. His book considers how the state maintains its national space and how people strategically situate themselves by their community, nation, and ethnic group designated as national territory. Examining these issues in the context of concrete circumstances, where a village boundary coincides with a national border, allows him to delineate the dialectical relationship between nation-state and borderland society both as history and as process. Scholars across the humanities and social sciences will learn from this masterful linking of history and ethnography, and of macro and micro perspectives.
About the Author
Noboru Ishikawa is an associate professor of social anthropology at the Center for Southeast Asian Studies, Kyoto University. His publications include Dislocating Nation-States: Globalization in Asia and Africa.
Praise For Between Frontiers: Nation and Identity in a Southeast Asian Borderland (Ohio RIS Southeast Asia Series #122)…
"Ishikawa has a deep and long-term knowledge of his subject. The mixture of historical, anthropological, and sociological approaches is inspiring, and Ishikawa mixes these genres skillfully. A detailed and impressive thick description permeates the book
from the first page to the last, but it is also theoretically sophisticated. This combination sets it apart from quite a few other studies."
— Eric Tagliacozzo, Cornell University
"This is such a marvelous book. I love the way it brings a structural analysis of capitalism and the state into a deep reading of history and ethnography. The international politics, smuggling, ethnic formation, asymmetrical labor migration, and location work on isolated and little-known Cape Dato typify the striking particularity of transnational modernity. I will enjoy teaching it and will recommend it to many—far beyond the boundaries of Southeast Asian studies."
— Anna Lowenhaupt Tsing, University of California, Santa Cruz
or
Not Currently Available for Direct Purchase