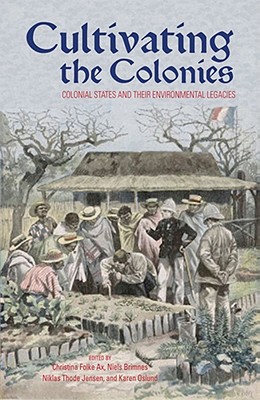 Cultivating the Colonies
Colonial States and their Environmental Legacies (Ohio RIS Global Series #12)
Paperback

* Individual store prices may vary.
Description
The essays collected in Cultivating the Colonies demonstrate how the relationship between colonial power and nature revealsthe nature of power. Each essay explores how colonial governments translated ideas about the management of exoticnature and foreign people into practice, and how they literally "got their hands dirty" in the business of empire.

The eleven essays include studies of animal husbandry in the Philippines, farming in Indochina, and indigenous medicine in India. They are global in scope, ranging from the Russian North to Mozambique, examining the consequences of colonialismon nature, including its impact on animals, fisheries, farmlands, medical practices, and even the diets of indigenouspeople.

Cultivating the Colonies establishes beyond all possible doubt the importance of the environment as a locus for studyingthe power of the colonial state.
Praise For Cultivating the Colonies: Colonial States and their Environmental Legacies (Ohio RIS Global Series #12)…
"Scholars of environmental history would benefit from reading this lucidly written book, especially because it discusses diverse cases and has useful references to vernacular sources."—Technology and Culture
"A coherent and excellent volume on the environmental history of the arable and non-arable colonial world…this book is a valuable and important addition to global and comparative world environmental history."—European History Quarterly
"Cultivating the Colonies embarks on an ambitious task, investigating the nuts and bolts of colonial environmental governance and understanding how that study can illuminate the modern complexities in post-independence states. The editors and
Ohio University Press, 9780896802827, 344pp.
Publication Date: June 22, 2011
About the Author
Christina Folke Ax is at the University of Iceland on a postdoctoral project. She has published articles in the Scandinavian Journal of History and in Nordic Perspectives on Encountering Foreignness.
Niels Brimnes is an associate professor of history at Aarhus University in Denmark. He is the author of Constructing the Colonial Encounter: Right and Left Hand Castes in Early Colonial South India.
Niklas Thode Jensen is a Marie Curie Postdoctoral Fellow at the Department of History and Civilization at the European University Institute in Florence, Italy. His forthcoming book is titled For the Health of the Enslaved: Slaves, Medicine and Power in the Danish West Indies, 1803-1848.
Karen Oslund is an assistant professor of world history at Towson University in Maryland. Her publications include Iceland Imagined: Nature, Culture, and Storytelling in the North Atlanticand a coedited volume with David L. Hoyt, The Study of Language and the Politics of Community in Global Context,1740-1940.