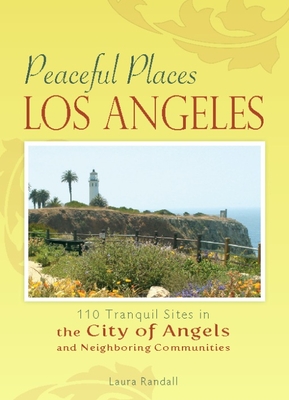 Los Angeles (Paperback)
110 Tranquil Sites in the City of Angels and Neighboring Communities (Peaceful Places)
Menasha Ridge Press, 9780897327190, 212pp.
Publication Date: June 29, 2010
* Individual store prices may vary.
Description
Laura Randall's
Peaceful Places: Los Angeles
serves up 110 remedies for life in the big city. This Angeleno author, freelance writer, and mother of two young sons knows where to decompress--and when to visit popular attractions without the crowds. Many sites are free, and Randall tells you how to reach nearly all of them by bus or subway. She leads you to:
9 Day Trips & Overnights
7 Enchanting Walks
7 Historic Sites9 Museums & Galleries
8 Outdoor Habitats 16 Parks & Gardens17 Quiet Tables
4 Reading Rooms
8 Scenic Vistas
7 Shops & Services 7 Spiritual Enclaves11 Urban Surprises
Geared to local residents, tourists, and business travelers,
Peaceful Places: Los Angeles
reveals the calm, cool, collected side of a bustling hometown and a 24/7 destination. So take a deep breath and enjoy this unusual guide.
About the Author
A resident of Los Angeles since 1999, Laura Randall writes about travel and other topics for publications that include the "Los Angeles Times," "The Washington Post," "Sunset" magazine, and "The Christian Science Monitor." She served as a writer and editor for the 2009 and 2010 editions of Zagat's "Disneyland Insider's Guide," and has been a contributor to annual editions of "Fodor's Los Angeles" since 2004. She also is the author of "60 Hikes within 60 Miles of Los Angeles," published by Menasha Ridge Press.