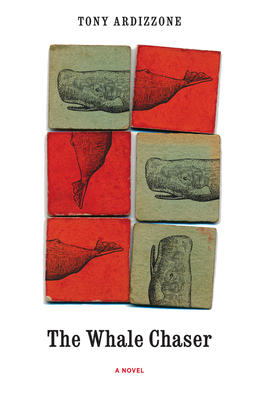 The Whale Chaser (Paperback)
A Novel
Academy Chicago Publishers, 9780897339230, 384pp.
Publication Date: May 1, 2015
Other Editions of This Title:
Hardcover (9/7/2010)
* Individual store prices may vary.
Description
The Whale Chaser is the story of Vince Sansone, the eldest child and only son in a large Italian-American family, who comes of age in 1960s Chicago. A constant disappointment to his embittered father—a fishmonger who shows his displeasure with his fists—Vince finds solace by falling in love. Classmate Marie Santangelo, the neighborhood butcher's winsome daughter, entices him with passionate kisses and the prospect of entering her family's business. Yet he pursues Lucy Sheehan, an older girl with a "reputation," who has also been victimized by the adults in her life.
 
When Vince abruptly flees Chicago he ends up in Tofino, a picturesque fishing town on the rugged west coast of Vancouver Island in British Columbia. First he works gutting fish, then is hired by Tofino's most colorful dealer, Mr. Zig-Zag, and joins the thriving marijuana trade. Ultimately, through his friendship with Ignatius George, an Ahousaht native, he finds his calling as a whale guide.
 
Vince must come to terms with the consequences of his actions as well as his family's version of la storia segreta, the unspoken story of how his grandfather, like thousands of other Italians and Italian-Americans, was evacuated from prohibited zones on the West Coast and, along with hundreds of others, interned in a prison camp after the bombing of Pearl Harbor. Set in the turbulent decades of the Vietnam War and the drug and hippie counterculture, The Whale Chaser is a powerful story about the possibility of redemption.

About the Author
Tony Ardizzone, a native of Chicago, is the author of six previous books of fiction, including In the Garden of Papa Santuzzu and The Evening News. His writing has received the Flannery O'Connor Award for Short Fiction, the Pushcart Prize, the Chicago Foundation for Literature Award for Fiction, and the Milkweed Editions National Fiction Prize, among other honors. He lives in Portland Oregon.
Praise For The Whale Chaser: A Novel…
"The Whale Chaser is a masterful merger of history, metaphor and metaphysics, explanation and confession. Ardizzone's eye, ear and recollection are incredible. . . . His precise language more than describes; it turns scenes of both violence and love into incredible experiences."  —David Bradley, author, The Chaneysville Incident and winner of the PEN/Faulkner Award for Fiction
"[Ardizzone] has a knack of saying out loud what you've always felt and never put into words. . . . Through sin, redemption, death and resurrection, Ardizzone's latest goes deep into the 1960s and '70s to give us a tale worthy of our attention."  —Fred Gardaphé, author of From Wiseguys to Wise Men
"A sumptuous and inspirational read. . . . With The Whale Chaser Ardizzone has achieved his masterpiece, and at the same time—off-handedly, with true sprezzatura—one of the two or three greatest novels ever of the Italian American quandary."  —John Domini, author of Earthquake I.D.
"Ardizzone's latest novel stretches over decades and miles, from the crowded North Side of Chicago to the haunting waters of British Columbia. The book sends home the complicated, elusive beauty of the struggle toward self-comprehension—with insights as illuminating and breathtaking as a whale's sudden breach." —Angela Pneuman, author of Lay It on My Heart and Home Remedies
"This lyrical, engaging novel is sensual, suspenseful, and full of crackling life. Tony Ardizzone, above all, is a marvelous chronicler of the joys of being alive. There's plenty of peril too, and suspense, the human tragicomedy in all its nuanced complexity." —Christine Sneed, author of Little Known Facts and Paris, He Said
"Impressively well written from beginning to end, The Whale Chaser is a complex and deftly crafted novel that will linger in the mind and memory long after the book itself is finished and set back upon the shelf." —Midwest Book Review
or
Not Currently Available for Direct Purchase