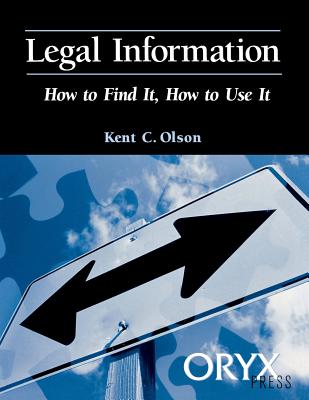 Legal Information (How to Find It) (Paperback)
Greenwood, 9780897749633, 344pp.
Publication Date: November 19, 1998
Other Editions of This Title:
Hardcover (12/10/1998)
* Individual store prices may vary.
Description
Now, at last, there is a comprehensive and readable guide designed to help librarians, scholars, and the general public quickly find the legal information they need. While most legal research books focus on the needs of beginning law students or litigants, Legal Information takes a broader view of the law, including its value in other disciplines. It explains why legal information exists in certain formats, and describes how to get the most out of the major legal reference tools. It also suggests the best sources for different kinds of information and explains how these resources compare to other available materials.
About the Author
KENT C. OLSON is assistant librarian for public services at the University of Virignia School of Law, Charlottesville, where he teaches a course in advanced legal research. He has written and co-written several books and articles on law and law research, including Legal Research in a Nutshell, 6th ed., and How to Find the Law, 9th ed., as well as the Law section of the American Library Associations Guide to Reference Books, 11th ed. Olson holds a J.D. and an M.L.S from the University of California, Berkeley.