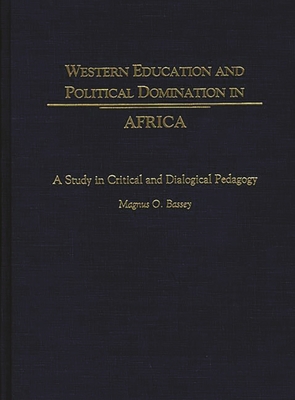 Western Education and Political Domination in Africa (Hardcover)
A Study in Critical and Dialogical Pedagogy
Praeger, 9780897896221, 184pp.
Publication Date: October 30, 1999
* Individual store prices may vary.
Description
The contribution of Western education to the creation of an African-educated elite is well documented. What is not equally well documented is the fact that African-educated elites have used their education and the schools to perpetuate their dominance by denying the poor the knowledge necessary to protect their political and economic rights and to advance in society. On the other hand, educated elites in Africa make opportunities available to their own members through selective ordering, legitimization of certain language forms and learning processes in schools, and legitimization of elite codes and experiences to the exclusion of the histories, experiences, and worldviews of the poor.
This book highlights the processes by which the poor in Africa have been disenfranchised and marginalized through schools' ascriptive mechanisms, and explains why African economic development is very slow.
About the Author
MAGNUS O. BASSEY is Assistant Professor in the Department of Secondary Education and Youth Services at Queens College, The City University of New York. Bassey has published several academic articles. His forthcoming book, Missionary Rivalry and Educational Expansion in Nigeria, 1885-1945, will be published in 1999. Bassey also taught in the New York City Public Schools and at SUNY-Oneonta.