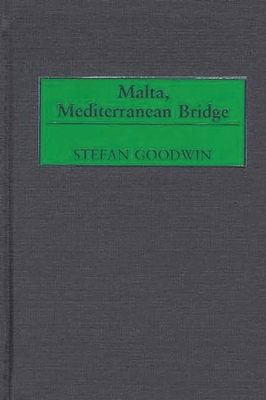 Malta, Mediterranean Bridge (Hardcover)
Praeger, 9780897898201, 224pp.
Publication Date: June 30, 2002
* Individual store prices may vary.
Description
This scholarly yet accessible book explores the social anthropology of Malta within the context of regional cultural exchange between the Maltese and their neighbors. Contributors to Malta's rich cultural development have been the Phoenicians, Carthaginians, Sicilians, Greeks, Romans, Berbers, Arabs, Turks, Normans, Spaniards, French, British, and others. Other important contributors have been the Holy See and the Order of St. John, whose members have often been known simply as the Knights of Malta.
Malta is a missing link to understanding many interrelationships among Mediterranean peoples and civilizations that hitherto have remained hidden or problematic. Located at the center of the Mediterranean Basin, Malta has been pivotal in numerous cultural transformations and can serve as a prism for understanding much that is important about lifeways in the Mediterranean: trade, subsistence systems, religion, urbanization, and the transmigration of peoples in war and in peace.
About the Author
STEFAN GOODWIN is Associate Professor, Department of Sociology and Anthropology, Morgan State University, Maryland.