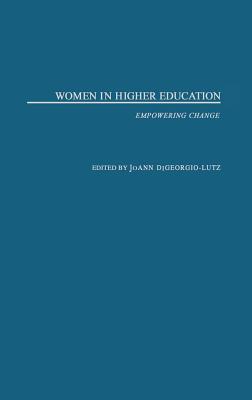 Women in Higher Education (Hardcover)
Empowering Change
Praeger, 9780897898874, 192pp.
Publication Date: August 30, 2002
* Individual store prices may vary.
Description
More women are receiving advanced degrees and ascending to the ranks of deans, provosts, and presidents, but despite gains in advancing gender equality, efforts at true empowerment are still met with significant resistance within academia. The contributors to this collection are committed to promoting the issue of gender and empowering women in higher education.
The approach of this book is both theoretical and applied. On one level it evaluates pedagogy from the perspective of what we teach, how we teach, and curriculum development that enables and empowers women. On the other level it examines the institutional barriers that continue to exist that thwart the educational development of women while also examining the areas in which institutional support does promote efforts toward change.
Women are the growing majority population, yet women in higher education are not provided an equal education. This book includes strategies for change, teaching suggestions, and curriculum development ideas.
About the Author
JOANN DIGEORGIO-LUTZ is Assistant Professor, Department of Political Science, Texas A&M University.