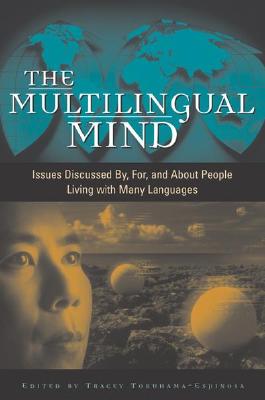 The Multilingual Mind (Hardcover)
Issues Discussed By, For, and about People Living with Many Languages
Praeger, 9780897899185, 312pp.
Publication Date: March 30, 2003
Other Editions of This Title:
Paperback (3/30/2003)
* Individual store prices may vary.
Description
The bulk of the world's population is multilingual, and one in seven Americans speak a language other than English at home. Multilinguals crave answers to question both basic and profound, questions relating to linguistic identity, schools, multiliteracy, how languages are actually learned, and why there are so many variations on individual success. Tokuhama-Espinosa combines solid research, humor, and real-life examples into 21 informative and entertaining essays about people who experience the world with multiple languages.
This book tackles common misconceptions about polyglots (too many languages can cause brain overload, some languages are easier to learn than others, an adult cannot learn a foreign language as fast as a child, etc.)
Other topics include:
- Curriculum choice
- Teaching languages using the multiple intelligences
- How different education systems can influence multilingual skills
- Language's relationship to mental tasks such as music and math
- Languages from the womb and bilingualism from birth
- The growth of the trilingual family
- The societal situation of third culture kids (those growing outside of their parents' native country)
- A special case for foreign language development
- The emerging cross-area study of multilingualism and cosmopolitanism
- Questions of linguistic identity
- Challenges to normal foreign language learning, such as dyslexia, Downs Syndrome, and deafness
About the Author
TRACEY TOKUHAMA-ESPINOSA is a native of California who received her Master's of Education at Harvard University and has taught in international schools in Japan, Ecuador, France, and Ecuador. She is currently Professor of Education, Psychology, and Cognitive Sciences at the University of San Francisco de Quito in Ecuador. Tracey has given numerous workshops on raising multilingual children to schools and families in Australia, Norway, Germany, Italy, Switzerland, the Netherlands, France, Ecuador, and England. She speaks and writes in English and Spanish fluently, knows conversational French, some Japanese, and is studying basic German. She and her husband are raising their three children in four languages.