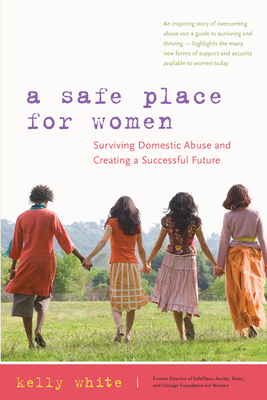 A Safe Place for Women (Paperback)
Surviving Domestic Abuse and Creating a Successful Future
Hunter House Publishers, 9780897935272, 278pp.
Publication Date: January 11, 2011
* Individual store prices may vary.
Description
A Safe Place for Women tells a harrowing, but ultimately hopeful, story of one woman's ordeal with an abusive husband and how she gained the strength to leave him and thrive in a new life with her children. Noted women's advocate Kelly White unsparingly revisits the dark periods of her husband's irrational, violent moods. Her narrative makes clear why women often stay in such situations--and also how to end them. After each section of personal narrative, White discusses strategies, legal options, and supportive organizations to help abuse victims overcome the many problems that accompany abuse. White also includes compelling stories of other survivors of domestic violence and a comprehensive list of helping resources.
Praise For A Safe Place for Women: Surviving Domestic Abuse and Creating a Successful Future…
Kelly "used her experiences to help countless others escape the pain she once knew...This is a story of America at its best." Luci Baines Johnson, daughter of U.S. President Lyndon Johnson and his wife, Ladybird.

"...This book should be required reading for all board members of domestic-violence shelters." Julia Spann, Executive Director of SafePlace


"Kelly White's unique perspective as a survivor, activist, and service provider gives her readers a complex portrait of dreams gone awry and resilience in the face of hardship..." — Sunny Fischer, Co-founder of the Chicago Foundation for Women and antiviolence activist

"...a compelling and heroic personal and professional account of survivorship and triumph. Her insights into the impact of trauma and the resolve that exist deeply within humans are brilliant..." Noel Bridget Busch-Armendariz, PhD, LMSW, MPA, Associate Professor and Director, School of Social Work, Institute on Domestic Violence & Sexual Assault

"...This book is well-written and informative. It is also heartfelt and persuasive..." ForeWord Magazine