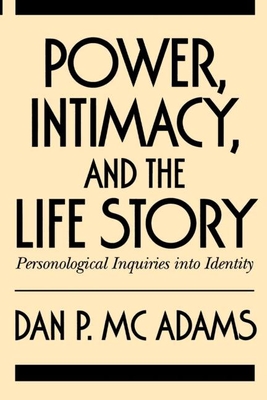 Power, Intimacy, and the Life Story: Personological Inquiries Into Identity (Paperback)
Personological Inquiries Into Identity
Guilford Publications, 9780898625066, 336pp.
Publication Date: January 1, 1988
Description

Who am I? And how do I fit into the world? These are the questions individuals ask themselves to make sense of their lives. Power, Intimacy and the Life Story addresses the human quest for identity. The author reinterprets some of the classic writings in psychology as he shows how each of us constructs a life story in order to meet the identity challenge and create a sense of unity and purpose in our lives.

About the Author
Dan P. McAdams, PhD, Northwestern University
Advertisement