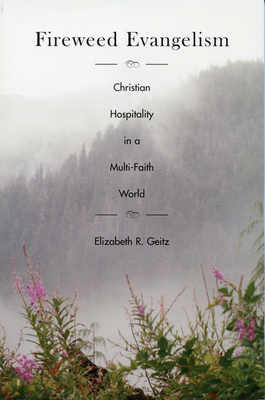 Fireweed Evangelism
Christian Hospitality in a Multi-Faith World
Paperback

* Individual store prices may vary.
Description
Fireweed, always the first flower to spring up and bloom in ruins and burned-over places, is Elizabeth Geitz's metaphor for evangelism that comes from the heart. It is the motivation that makes some Christians eager to welcome the stranger and invite people into their churches, while others hang back. In this prequel to Entertaining Angels: Hospitality Programs for the Caring Church, Geitz explores this missing ingredient in Christian hospitality, reminding us that in a multi-faith world where Christians wish to honor the validity of other religious paths, we may hesitate to talk about the uniqueness of Jesus Christ. Her book helps both individuals and communities to understand what holds them back from evangelism and discover the path that is right for them.
This book unfolds in three sections. In the first we look at the factors that inhibit our evangelism, including the awareness that we live in a pluralistic world and do not wish to offend those with other faith commitments. Geitz offers both reflection and exercises to help us discover our own motivation for evangelism. Part 2 addresses the question of context. Where does evangelism take place, and for whose benefit? To what sort of communities do we invite those to whom we reach out? Section 3 focuses on the uniqueness of Christian hospitality and describes the nuts and bolts of newcomer ministry and the programs needed to sustain Christian hospitality in a pluralistic society. It includes workshop and group process material.
Church Publishing, 9780898694598, 163pp.
Publication Date: November 1, 2004