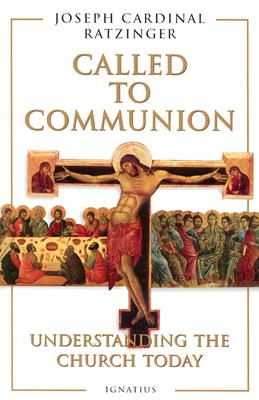 Called to Communion
Understanding the Church Today
Paperback

* Individual store prices may vary.
Description
This is a book of wisdom and insight that explains how providential are the trials through which the Catholic Church is now passing. The need of the Papal Primacy to ensure Christian unity; the true meaning of the Priesthood as a sacrament and not a mere ministry; the necessity of the Eucharist as the Sacrifice of the Savior now offering Himself on our altars; the role of the Bishops as successors of the Apostles, united with the successor of St. Peter, the Bishop of Rome; the value of suffering in union with Christ crucified; the indispensable service of the laity in the apostolate - all these themes receive from Cardinal Ratzinger new clarity and depth.
Ignatius Press, 9780898705782, 165pp.
Publication Date: March 1, 1996
About the Author
Joseph Ratzinger (Pope Emeritus Benedict XVI) is recognized as one of the most brilliant theologians and spiritual leaders of our age. As pope he authored the best-selling Jesus of Nazareth. Prior to his pontificate, he wrote many influential books important for the contemporary Church, such as  Introduction to Christianity and The Spirit of the Liturgy.