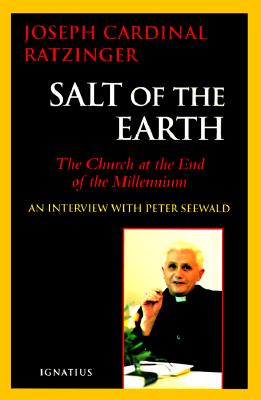 Salt of the Earth: Christianity and the Catholic Church at the End of the Millennium: An Interview with Peter Seewald (Paperback)
Christianity and the Catholic Church at the End of the Millennium: An Interview with Peter Seewald
Ignatius Press, 9780898706406, 283pp.
Publication Date: October 1, 1997
Description
The highest ranking man in the Vatican next to the Pope gives an exclusive interview on the worldwide state of Catholicism to a highly regarded secular German journalist. "Salt of the Earth" explores a host of controversial and difficult issues facing Catholicism and Christianity at the end of the millennium.

Advertisement