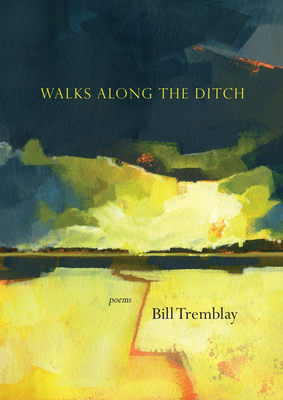 Walks Along the Ditch (Paperback)
Poems
Lynx House Press, 9780899241456, 84pp.
Publication Date: May 5, 2016
* Individual store prices may vary.
Description
These poems represent a turn in Bill Tremblay's long, distinguished career. The political and social concerns are still present, as well as the powerful lyric invention that has marked his previous collections. What's new is the poems' meditative interiority, the sense of a man alone with his faiths, failures, feelings, and thoughts as he walks daily along the irrigation ditch near his house, the Rocky Mountains and great Colorado sky in the background, dwarfing all that anyone ever thought, did, or believed. The whole book has about it a passionate, mesmerizing calm.
About the Author
Bill Tremblay is author of eight collections of poems, including Crying in the Cheap Seats, Duhamel, and Shooting Script: Door of Fire. His most recent book is Magician's Hat, poems on the life and work on the Mexican muralist David Alfaro Siqueiros. Since 1973 he has lived in Ft. Collins, Colorado, where he was one of the founders of the Master of Fine Arts program at Colorado State University. He was, for many years, editor of the Colorado Review, and was recipient of many awards, including fellowships from the National Endowment for the Arts, the National Endowment for the Humanities, and the Fulbright Foundation. Colorado State University honored him, as a legendary teacher, with the John F. Stern Distinguished Professor Award.
or
Not Currently Available for Direct Purchase