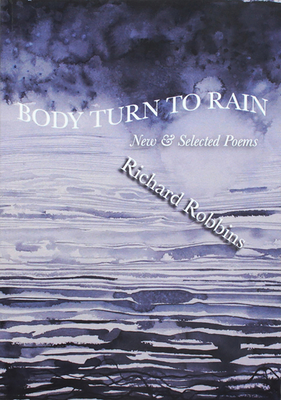 Body Turn to Rain (Paperback)
Lynx House Press, 9780899241517, 175pp.
Publication Date: May 15, 2017
* Individual store prices may vary.
Description
Body Turn to Rain brings together work from Robbins five previous collections, plus forty new poemsthat continue his wise meditation upon the American experience in this time, with all its variation, expanse, history, clownishness, beauty, and uncertainty. The book represents a way station in the life work of a thoughtful and finely tuned sensibility such as come among us all too rarely. And it is comprised of poems that walk out to meet you as though you were a friend.
About the Author
This is the most colorful book I have read in recent years. There is something fresh in almost every line, and when I came to the end of the last poem, I felt I'd been given a world.