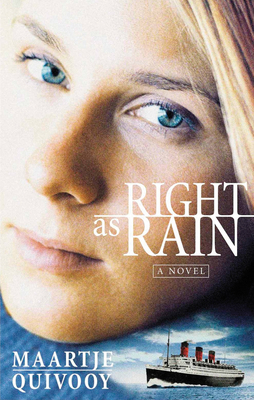 Right as Rain (Paperback)
A Novel
Exisle Publishing, 9780908988280, 256pp.
Publication Date: August 15, 2015
* Individual store prices may vary.
Description
Wellington, 1954. Fresh off the boat from Holland, Lottie knows hardly a soul in New Zealand. She is shy and speaks very little English, but she soon makes friends and proves her worth as a nurse at the local hospital. A young Dutchman, Tom, who has been in the country for four years, also makes an impression. Right as Rain tells the story of Lottie's roller-coaster life as an immigrant in a new country whose language and customs are unfamiliar. At the same time she faces practical and emotional hardships in her marriage as she raises her children and tries to cope with a partner whose values are different from her own. As her children grow up, Lottie finally faces up to the reality of her marriage, the value of friendship and the truth of where she really belongs.
About the Author
Maartje Quivooy was born in the Netherlands and qualified as a nurse before immigrating to New Zealand in 1954. Following her marriage, she raised four children and continued her career as a nurse and midwife. She has published numerous short stories and poems in magazines and anthologies, and some of her stories have been broadcast on National Radio and the BBC World Service. Maartje now lives in retirement on the Kapiti Coast. Right as Rain is her first novel.
or
Not Currently Available for Direct Purchase