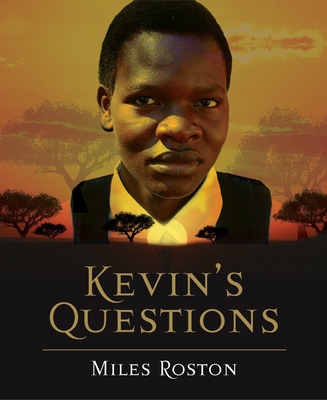 Kevin's Questions (Hardcover)
Exisle Publishing, 9780908988693, 248pp.
Publication Date: August 15, 2015
* Individual store prices may vary.
Description
There are over 14 million AIDS orphans in the world. Kevin Sumba is one of these children. Living in a squalid shantytown in Kenya, his life was one of loneliness and hardship until Miles Roston entered his life. Miles, a documentary filmmaker, is a passionate advocate for AIDS awareness. He first met Kevin while making a film on the plight of the AIDS orphans but found that Kevin entered his heart in a way he hadn't anticipated. So together, he and Kevin set about answering 'Kevin's Questions': what can Kevin do to protect himself against the disease? What are his rights as an orphan? What is the global community doing in the face of this epidemic? Along the way, we also meet people who have been directly impacted by the epidemic: from children left homeless on Nairobi's streets to a mother on her deathbed whose only thought is for the children she will leave behind. But above all, Kevin's Questions is a story of hope and inspiration. For as Kevin and Miles form a powerful bond of love and respect we see just how much one person's life can change when somebody cares enough to help.
Foreword by Archbishop Desmond Tutu.
About the Author
Miles Roston is a writer and director of films, his most recent being the documentaries Make It Real (to me) for the Sundance Channel, TG4, and the ABC in Australia, and previously 14 Million Dreams. Both films dealt with the AIDS epidemic in Africa and its effect on children. He has an Emmy nomination and has won various awards for his work, including both his musical compositions and productions.
or
Not Currently Available for Direct Purchase