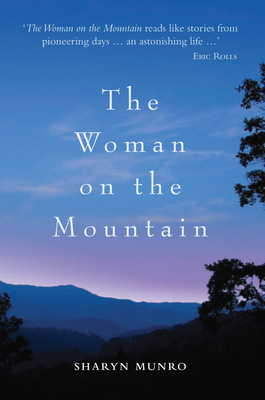 The Woman on the Mountain (Paperback)
Exisle Publishing, 9780908988709, 272pp.
Publication Date: August 15, 2015
* Individual store prices may vary.
Description
Living alone on a remote mountain in the harsh Australian bush would not be every woman's choice. In fact, Sharyn Munro has so often been asked, 'Why do you live there?' that she decided to write a book as her answer. The Woman on The Mountain is the resulting lyrically written account of her journey towards a sustainable and truly rewarding lifestyle in her beloved mountain forests, where she has 'only' the abundant wildlife for company. That decades-long journey was no smooth, planned passage, but a stumble over setbacks, propelled by almost accidental decisions. After the ups and downs of relationships, single parenting, and an unlikely variety of jobs, at 55 she found herself alone -- in the bush. Unsure whether she could manage the hard work and mechanical demands of a self-sufficient lifestyle, she nevertheless gave it a go -- and mostly succeeded
About the Author
Sharyn Munro is a freelance writer, award-winning short-story writer, and author of the highly successful The Woman on the Mountain. She lives a self-sufficient lifestyle in a mudbrick cabin on her remote mountain wildlife refuge. Alone but for her often intrusive wildlife neighbours, she is regenerating her property's vegetation, at a pace dictated by ageing knees. She is also becoming a late-blooming environmental activist, at a pace dictated by concern for her grandchildren's futures.
or
Not Currently Available for Direct Purchase