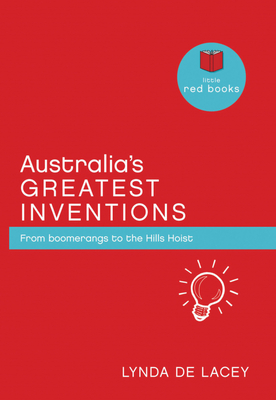 Australia's Greatest Inventions (Hardcover)
From boomerangs to the Hills Hoist (Little Red Books)
Exisle Publishing, 9780908988723, 96pp.
Publication Date: August 15, 2015
* Individual store prices may vary.
Description
Australia has a reputation for innovation and inventiveness -- that famous 'tie it up with fence-wire' attitude towards getting things done is one of our best-known national characteristics. Popular opinion tells us that a knack for adaptation -- for jerry rigging and so-called 'bush improvisation' -- is one of the qualities that marks us out as Australian. If you had to play 'spot the Australian' among other nationalities, you'd choose the ones with the duct tape and pliers in their hands. But ask your average Aussie to reel off a list of uniquely Australian inventions at a pub trivia night, and most won't get much further than the stump-jump plough, the Hills Hoist, Speedos and the pavlova. Suddenly you may find yourself wondering if we're all that inventive as a culture after all. These examples certainly don't seem to build a terribly convincing case. Once we've seen that this reputation for inventiveness is justified, the next question becomes: is there something in our cultural wiring, something about being Australian, that makes us more inventive than other people?
About the Author
Lynda de Lacey is a writing and editing consultant and contractor based in Sydney, Australia.
or
Not Currently Available for Direct Purchase