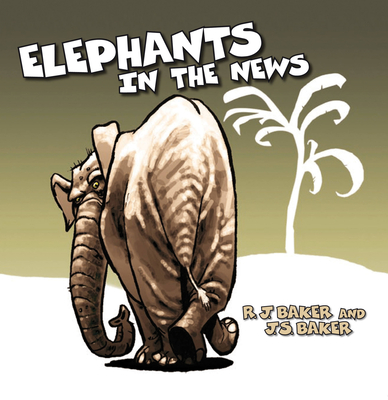 Elephants in the News (Hardcover)
Pachyderms in Limerick
Exisle Publishing, 9780908988785, 128pp.
Publication Date: August 15, 2015
* Individual store prices may vary.
Description
This delightful look at the wonderful world of the elephant is bound to put a smile on everyone's face! Newspaper articles from around the world on various aspects of elephant life have been reproduced and then given a humorous twist in the form of an accompanying limerick. Glorious full-colour illustrations enhance the text throughout to create a truly memorable package. So, if you want to find out how elephants behave when they're in love or whether their artwork is receiving critical acclaim, then Elephants in the News is the book for you
About the Author
Robert Baker taught Latin, Greek and Ancient History for over 35 years in the Universities of Tasmania and New England, Australia, retiring from the latter as Associate Professor in 2001. He is presently an Honorary Fellow in the School of Classics, History and Religion.
James S. Baker has been in the animation industry since 1981, as an animator, character-designer and storyboard artist. He worked for a variety of studios in countries all over the world before settling in San Francisco in 1991. In his spare time he self-publishes comics, and threatens to one day write a children's book.
or
Not Currently Available for Direct Purchase