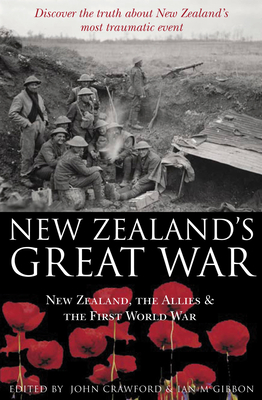 New Zealand's Great War (Hardcover)
New Zealand, the Allies and the First World War - Discover the truth about New Zealand's most traumatic event
Exisle Publishing, 9780908988853, 704pp.
Publication Date: August 15, 2015
* Individual store prices may vary.
Description
This book is a collection of essays arising out of the 'Zealandia's Great War' conference organised by the New Zealand Military History Committee in November 2003. In 32 essays by distinguished military historians from New Zealand and around the world, various aspects of New Zealand's involvement in World War One are discussed. Subjects include the Pioneer Maori Battalion, women who opposed the war, the early years of the RSA, Gallipoli, the infantry on the Somme, New Zealand's involvement in the naval war, prostitution and the New Zealand soldier, the Home Defence, religion in the First World War, and the Armistice. New Zealand's Great War is a fascinating miscellany of informed comment on and insight into the event that did most to shape New Zealand as a nation. Contributors include New Zealand's own Chris Pugsley, Glyn Harper, Terry Kinloch, Monty Soutar, Megan Hutching, Vincent Orange and Bronwyn Dalley, as well as Peter Dennis, Jeffrey Grey, Jennifer Keene, Jenny McLeod, Pierre Purseigle, Peter Stanley and Gary Sheffield from overseas. "An important and illuminating book." - Taranaki Daily News
About the Author
John Crawford is the New Zealand Defence Force Historian. In 2007 he edited, with Ian McGibbon, Exisle's monumental book "New Zealand's Great War." His other major publications include "To Fight for the Empire: An Illustrated History of New Zealand and the South African War, 1899-1902;" "Kia Kaha: New Zealand in the Second World War;" and, with the assistance of Peter Cooke, "No Better Death: The Great War Diaries and Letters of William G. Malone." John Crawford lives in Wellington.
or
Not Currently Available for Direct Purchase