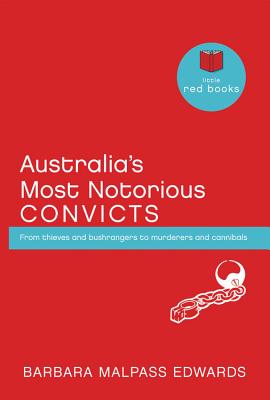 Australia's Most Notorious Convicts (Hardcover)
From Thieves and Bushrangers to Murderers and Cannibals (Little Red Books)
Exisle Publishing, 9780908988884, 96pp.
Publication Date: August 15, 2015
* Individual store prices may vary.
Description
Thousands of convicts were transported to Australia. This Little Red Book shows what became of the most dangerous and desperate of those incarcerated in Australia, and records their deeds both foul and fascinating. Some arrived here with serious criminal records; many more escaped and became hardened criminals. This is the story of the worst of them and those that ran the system. Multiple murderers, bushrangers, cannibals, conmen and the desperately criminal fought lifetime battles with a prison system that was often no better, managed by the incompetent, the sadistic, the ignorant and the foolhardy. This story of the worst of Australian convicts and the system that created them is a meticulously researched insight into the tragedy, treachery, drama and characters that founded our nation.
About the Author
Barbara Malpass Edwards has an MA in Writing from Swinburn University in Australia.
or
Not Currently Available for Direct Purchase