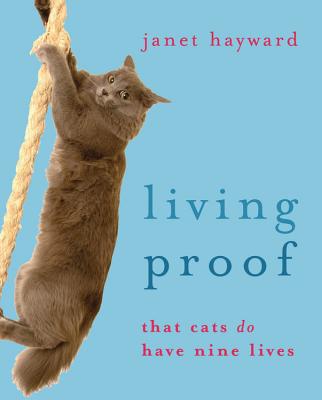 Living Proof (Hardcover)
That cats do have nine lives
Exisle Publishing, 9780908988983, 152pp.
Publication Date: August 15, 2015
Other Editions of This Title:
Paperback (8/15/2015)
* Individual store prices may vary.
Description
Do they really have ine lives? Are felines blessed with supernatural powers that transcend the abilities of mere 'ordinary' animals? Living Proof is a collection of true - although sometimes seemingly 'impawsible' - stories from around the world, in which the heroes and heroines appear to prove these theories without a shadow of doubt! Certain to make you both laugh and cry, this delightful book is a celebration of our favourite pet and its amazing ability to survive against all the odds. The incredible 'tails' include cats who have survived horrendous natural disasters, others who have travelled unbelievable distances to return home, and heartwarming stories of once neglected and abandoned cats who have gone on to become show winners! Living Proof may not have all the scientific explanations for why cats are such remarkable animals, but if you have ever wondered whether they really do have nine lives, this book contains all the proof you need!
About the Author
Janet Hayward has worked in the media for many years and was at one time the publicist for the Cat Adoption Centre Program. A lover of all animals, she is an adoring aunt to many felines, and currently shares her life with her young son Charlie and her somewhat older dog Marvin. This is her first book, inspired by the incredible stories she heard through her work at the Cat Adoption Centre Program.
or
Not Currently Available for Direct Purchase