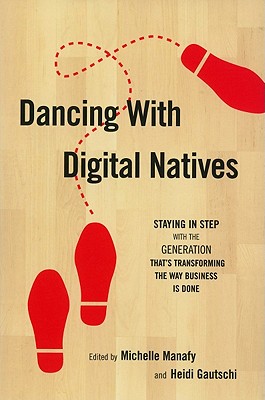 Dancing with Digital Natives (Hardcover)
Staying in Step with the Generation That's Transforming the Way Business Is Done
CyberAge Books, 9780910965873, 320pp.
Publication Date: May 1, 2011
* Individual store prices may vary.
Description
Generational differences have always influenced how business is done, but in the case of digital natives, those immersed in digital technology from birth, professionals are witnessing a tectonic shift. As an always-connected, socially networked generation increasingly dominates business and society, organizations can ignore the implications only at the risk of irrelevance. In this fascinating study, a stellar assemblage of experts from business and academia provides vital insights into the characteristics of this transformative generation. Offering an in-depth look at how digital natives work, shop, play, and learn, this resource offers practical advice geared to help managers, marketers, coworkers, and educators maximize their interactions and create environments where everyone wins.
About the Author
Michelle Manafy is the director of content for FreePint, Ltd., a publisher of sites and resources for the business information industry. She is also the chair of the Buying & Selling eContent conference. Heidi Gautschi is the cofounder of L'ACTE International Research Group, where she analyzes the relationship between society and communication technology.

Contributors to this book include the editors, as well as Mary Ann Bell, Shashi Bellamkonda, Sarah Bryans Bongey, Jami L. Carlacio, Albert M. Erisman, Brynn Evans, Susan Evans, Lance Heidig, David Hubbard, Richard Hull, Marshall Lager, Christa M. Miller, Emilie Moreau, Carolina M. Reid, Michael Russell, Peggy Anne Salz, Arana Shapiro, Dan Schawbel, Rebecca Rufo-Tepper, and Robert J. Torres
or
Not Currently Available for Direct Purchase