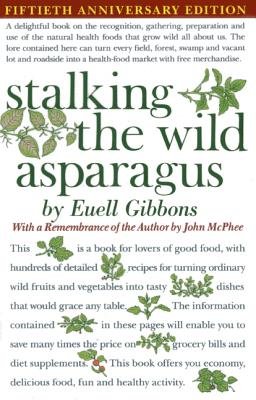 Stalking the Wild Asparagus (Paperback)
Alan C Hood & Company, 9780911469035, 303pp.
Publication Date: January 1, 1962
Description
Euell Gibbons is one of the few people in this country to have devoted a considerable part of his life to the adventure of "living off the land". The wild foods he recommends in this book are widely available everywhere. There are recipes for delicious vegetable and casserole dishes, breads, cakes, muffins and twenty different pies. He shows how to make numerous jellies, jams, teas and wines, and tells how to sweeten them with wild honey or homemade maple syrup. Gibbons reveals his actual methods of hunting, fishing, recognizing, gathering and using the cornucopia of foods abounding in the wild.

Advertisement