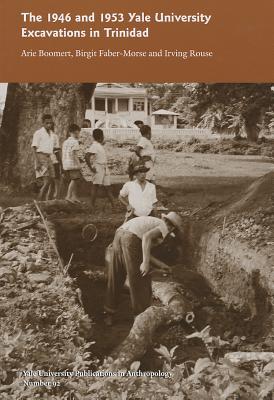 The 1946 and 1953 Yale University Excavations in Trinidad (Paperback)
Vol. # 92 (Yale University Publications in Anthropology #92)
The Yale Peabody Museum, 9780913516287, 200pp.
Publication Date: April 23, 2013
* Individual store prices may vary.
Description
In 1946 and 1953, Irving "Ben" Rouse led archaeological excavations at prehistoric to protohistoric sites on the island of Trinidad. This book presents an analysis of these excavations—until now unpublished—relating the results of Rouse's work to subsequent research at these sites by other investigators and to current knowledge of Trinidad's cultural sequence and Amerindian ethnohistory. The first detailed study of indigenous cultural development in Trinidad covering its entire pre-Columbian through the historical Amerindian sequence, this work is a significant addition to the data on Caribbean archaeology.
About the Author
Arie Boomert is honorary research fellow at Leiden University. Birgit Faber-Morse is a curatorial affiliate in the division of anthropology, Yale University. Irving Rouse was Charles J. MacCurdy Professor of Anthropology, Yale University, and a curator of anthropology at the Yale Peabody Museum of Natural History.
or
Not Currently Available for Direct Purchase