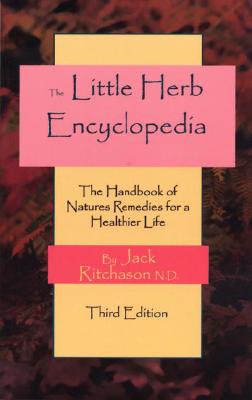 Little Herb Encyclopedia: The Handbook of Natures Remedies for a Healthier Life (Paperback)
The Handbook of Natures Remedies for a Healthier Life
Woodland Publishing, 9780913923894, 404pp.
Publication Date: December 1, 1995
* Individual store prices may vary.
or
Not Currently Available for Direct Purchase
Description
"And God said, Behold I have given you every herb bearing seed, which is upon the face of all the earth, and every tree, in the which is the fruit of a tree yielding seed; to you it shall be for meat." (Genesis 1:29)The Bible refers to herbs more than 3,000 times Many are mentioned by name. That herbs are intended for our use is undisputed. How we should use herbs, however, has been the subject of much controversy. The Little Herb Encyclopedia (Revised Edition) ends the debate. It includes a thorough list of the most common and beneficial herbs and widely acclaimed herbal combinations. In addition, The Little Herb Encyclopedia list the most prevalent health problems, and their most effective herbal remedies. No longer is extensive research necessary before using Nature's medicine. The Little Herb Encyclopedia is a ready reference, a quick way to find the answers to your most common herb questions.
Advertisement